Director of Airplane Level Engineering Integration
Boeing Commercial Airplanes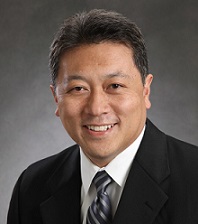 Nyle Miyamoto is Boeing Commercial Airplanes, Director of Airplane Level Engineering Integration (ALEI) and Chief Architect for Processes and Tools. In this role he leads the engineering digital transformation initiative, and is the functional engineering leader for Airplane Integration, Product Life cycle Management and Systems Engineering.
Prior to this assignment, Miyamoto was named as the first Additive Manufacturing Chief Engineer for Commercial Airplanes. Miyamoto has held other positions as Director of Structures Product Development, Structures Design Chief Engineer, 747/767 Air frame and Cargo Design Center Chief Engineer, and Director of Engineering Operations for BCA Processes and Tools.
Other leadership assignments include 747-8 Fuselage Integration and work on the USAF 767 Tanker. In 2003 Miyamoto joined the 787 program and was responsible for design development of the first one-piece composite fuselage barrel. He joined Boeing in 1990 as a summer intern, working on aircraft landing gear.
Miyamoto is a graduate of Washington State University's Masters of Engineering Management program and holds a Bachelor of Science degree in Mechanical Engineering from the University of Washington.
Miyamoto is the 2020 Executive Board President for the Boeing Asian Professional Association,a business resource group. He is also an Executive Champion for SASE (Society of Asian Scientists and Engineers). In 2005 he was a recipient of the Boeing Global Diversity Change Agent Award,and was the 2016 SASE Executive of the Year. He serves an External Advisory Board member for the Washington State University, Mechanical and Materials Engineering Department.
Born and raised in Kona, Hawaii, Miyamoto is an avid fisherman and enjoys cooking and bicycling. He and his wife Michele have two children