Written by Eesha Jain
On September 24th, the Seattle Chapter of the Chinese Institute of Engineers (CIE) hosted an Annual Convention for industry professionals and talented middle and high school young scholars. These students are CIE's annual Youth Scholarship Program nominees, which awards Asian Pacific American (APA) youth in science, technology, engineering, and mathematics to recognize their continued contributions to society and promote their career interests. A subset of applicants was awarded the APA Young Scholarship Community Service Award which recognizes students with outstanding community service and volunteer work.
The Annual Convention contained many exciting demonstrations, some of which included robotics teams FTC 18225 and FTC 11138, networking events, and technical educational seminars on patents, the cloud, entrepreneurship, and databases. One of the main activities was the Banquet Gala in the evening, where each of the scholars was personally recognized for their outstanding achievements in society. We were also very honored to have Janice Zhan and Conrad Lee present in person to congratulate them.
The Banquet Gala begun with some fantastic performances by the scholarship award winners. Gloria Shen and her classmates from the University of Washington performed traditional Chinese dance routines. We also had Owen Xuan play the guitar. Afterward, we announced the 2022 scholarship winners:
7th to 9th grade APA Young Scholarship Award Winners:
Kimberly Ong – Kimberly is an incoming 9th grader at Redmond High School. She is passionate about robotics, debate, and science. In the past year, Kimberly has qualified for VEX IQ Worlds, won Best Speaker in a debate tournament, and placed 7th in Science Olympiad Nationals. Additionally, Kimberly enjoys giving back to her community through activities such as volunteering as a math tutor for her middle school and participating in Girl Scouts where she has donated proceeds from her business. Kimtastic Kollections, to the King County Search and Rescue Association. She was recognized for her accomplishments and dedication as one of the 500 worldwide NJ HS scholarship recipients. Outside of classes, she enjoys reading, painting, and hiking with her family.
Owen Xuan – Owen is a freshman at Lakeside school. With constant love and support from parents and friends, Owen has always enjoyed exploring new curricular and extracurricular interests, especially mathematics, programming, chess, and debating. In particular, he was invited to participate in the USAJMO and is a chess FIDE candidate master. Of late, Owen is exploring the area of research. He just got his first research abstract accepted into a conference. In recent summers, he discovered teaching to give back to the larger community while connecting to others also interested in math, programming, and debate. The free courses were aimed toward elementary (and some middle) schoolers, and he finally got to be on the other side of an 11:59 PM homework submission.
10th to 12th grade APA Young Scholarship Award Winners: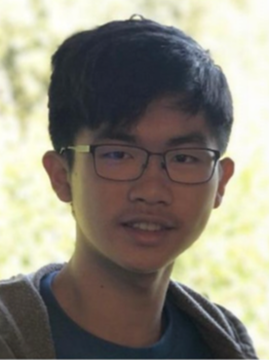 Allen Wu – Allen is a sophomore at Newport High School. He loves competitive programming, currently a USACO Platinum competitor who qualified as one of the 25 USA International Olympiad in Informatics (101) Finalists in 2022. He is also currently one of the co-captains of FTC team 18225 High Definition and has been with the team ever since it was, founded in 2020. Outside of competitive programming and robotics, Allen plays tennis for Newport High School and enjoys playing volleyball and basketball with friends. Another one of Allen's favorite hobbies is playing the piano, and he also enjoys listening to almost all genres of music. Allen also loves giving back to the community. Apart from taking part in conservation service projects at different parks as a boy scout and spreading opportunities and knowledge with his FTC team, he volunteers his time to the competitive programming community, both being a coach at Tyee Middle School's competitive programming club and being on the organizing team of TeamsCode, a well-known bi-annual programming contest for pre-college students.
Eesha Jain – Eesha, a sophomore at Interlake High School, is interested in robotics, programming, science, and spreading STEM opportunities internationally. She has been competing in FIRST Inspires competitions since fourth grade and recently became the co-captain of FTC 18225 High Definition after the team competed as one of the top teams at the 2022 World Championship. She works with her team and several nonprofits to start and help FIRST teams in India, Hong Kong, and other places. Eesha competed as the biology major in the third place National Science Bowl team in 2021. She is a very passionate web developer and aims to pursue a career in computer science. In her free time, she enjoys photography and playing cards.
Mia Shi – Mia is a senior at Mercer Island High School interested in pursuing a degree in engineering. She identified iron oxide nanoparticles that may be implemented on a larger scale to extract oil spills from bodies of water over the summer of 2021 through a Brown University program, in addition to designing an experiment on the detection and isolation of Vibrio cholerae from the water this summer at the University of Pennsylvania. She is also interested in robotics, working on Exothermic Blaze's (10B) team for the past year. As an intern for Pathway Foundation, she has co-founded her school's Civics Club, which focuses on promoting civic engagement in the student population while providing community service projects. Aside from these and programs, she has also displayed strong leadership skills and community involvement as the Secretary of the Pacific Northwest Key Club District, which covers Key Clubs throughout WA, OR, ID, CA, AK, and Canada, a student representative of Mercer Island School District's Instructional Materials Committee, and Vice President of Civics Club. Some hobbies she enjoys include badminton, tennis, skiing, and watching crime documentaries.
Ryan Gu – Ryan is a senior at International School in Bellevue, Washington. He plays basketball for both his home school team (Newport High School) as well as a club team. He also conducts research at the University of Washington Sensors, Energy, and Automation Laboratory where he uses math skills to find the return on investment for energy efficiency recommendations. In college, he hopes to study a mix of Finance and Mathematics. He is also passionate about helping my community through teaching. Through CW Academy, a Washington State nonprofit that he helps run, and Visionary Hoops, a basketball training organization, he can provide weekly lessons in both basketball and finance. He is also working with Notre Dame Professor Wendy Angst to tutor students in Uganda. One thing that he enjoys in life is food. Even though he is supposed to eat healthy for basketball and is "too old" to eat candy, he has a big sweet tooth. Some of his favorite candies include Sourpatch Kids, Trolli Eggs, and Sweetarts ropes.
Undergraduate College APA Young Scholarship Award Winners:
Gloria Shen – Gloria is a sophomore at UW Seattle, pursuing a major in Physiology and a minor in Dance while studying in the Interdisciplinary Honors Program. In her academic career, she is motivated by her drive to reimagine dermatological treatment for chronic skin conditions and deliver compassionate healthcare. To achieve her goals, she works as a Laboratory Aide in the Malik Lab at Fred Hutchinson Cancer Center and performs research at Dhaka Lab, a somatosensory neuroscience lab housed at UW. Gloria also loves to dance, and co-founded "Traditional Chinese Dance @ UW", a student organization that offers free Chinese dance workshops and fosters a Chinese dance community through performances and advocacy. This summer, Gloria completed her Certified Nursing Assistant license and spent lots of time indoors hiding from the heat. On rare occasions, she traveled outdoors to go backpacking and explore national parks.
Community Services Excellence Award Winners:
Brianna Ong – Brianna is a junior at Redmond High School. She is passionate about robotics and has competed in competitions since sixth grade. Currently, she is a member of a community FRC (First Robotics Competition) robotics team. She is also an active participant in the DECA business club at her school and was a State finalist last year. Aside from this, she enjoys volunteering at clubs at her middle school and sharing her interests with her community. She mentored a robotics team for the last three years, and they qualified for Worlds last year. Brianna has also volunteered to tutor students in math at her local middle school and has continued this in high school by helping with the Peer Tutoring Club. In her free time, Brianna enjoys hiking with her family and engaging in hands-on projects.
Sylvia Lou – Sylvia is a rising junior at The Overlake School. Born in Shanghai, China, she moved to Dallas before moving to Seattle in 2017. She enjoys art and has received an honorable mention from the Scholastic Art and Writing competition for one of her poster-painted art pieces. At her high school, Sylvia is a leader of the Art Club and led a rock-climbing-wall painting project on campus that took over 17 hours to complete. She also volunteered for over 12 hours for the American Red Cross in which she mapped buildings online to help the local governments in the case of emergencies. Along with that, she has been interning for The Overlake School's summer camps each summer and has had a blast with the kids. At school, Sylvia takes part in the Speech and Debate Club and enjoys debating in a public forum. She has also been a State finalist for DECA twice in the past two years. Outside of academics, Sylvia enjoys playing tennis and volleyball and was grateful to be one of the captains of her tennis team during her sophomore season.
We were honored to meet these recipients in person and cannot wait to see what they accomplish in their future endeavors!
If you or your student is interested in applying, check this page around April for updates on next year's scholarship: https://www.cie-sea.org/2022/04/08/2022-the-20th-cie-usa-seattle-apa-youth-scholarship-application/.